When moving to another state, it's not just about your items. You also have to take into account the paperwork, utilities, and a dozen other possessions. If you have a car, that's one thing, too. And when you have several vehicles, things get even more complicated.
Moving multiple vehicles at once might prove to be difficult, especially for first-timers. But there's no need for you to have a hard time. That's because transporting a couple of family vehicles isn't as hard as you think when you have the right knowledge and proper assistance.
So do you want to save yourself from terrible experiences and enjoy a smoother moving process? Gotcha!  Here's how you can transfer multiple cars across the state lines.
Hiring a Trusted Shipping Company
Do you want to ship your car to another state without the stress of transporting it? If your answer is yes, hiring a trusted auto shipping company is your best shot. So what do you need to do? The first thing on the list is researching the best companies offering state-to-state auto transport services in your area. This should be relatively easy as there are many good car shippers out there. But be careful. Although few, there are definitely rogue movers in the industry. You don't want to hire them because they'll give you nothing but a headache.
After that, decide on whether you're going for open or enclosed auto transport. The difference? Open car shipping is the cheaper and more common option between the two and is best when moving short distances. However, enclosed auto transport is better suited if you're transporting the cars across state lines as it gives more protection, only at a higher price. From there, the shipping company can take care of it all for you.
Hire a Professional Driver
When hiring an auto shipping company is no good, you can instead look for professional drivers to take your vehicles over to your destination. This is probably one of the most convenient options you can pick. Not to mention, many of them also agree to bring your pets along. And rest assured, they are in good hands with the drivers making sure to stop regularly for potty breaks and big stretches. There's just one thing to remember – never hire anyone online. It's best to go through a driving company, so you get a legit professional driver that's qualified and insured. The downside of this is that it's a lot more expensive, and you'll put miles in your car.
Do It Yourself
Without a doubt, moving multiple vehicles by yourself is more challenging than hiring professionals. But that doesn't make it impossible, and DIY is still a good choice. However, make sure that you have plenty of time in your hands because it's going to take a while. Moreover, you'll have to work a lot on this. On the plus side, more often than not, DIY is the cheaper alternative. You can also make things easier by getting help from someone you trust, either family or a friend.
Hitch With a Moving Truck
If you're renting a moving truck, ask the company if they have a tow dolly or car carriers where you can hitch your vehicle to the back. But before that, you have to consider at least two factors: mobility and type of car. Driving a heavy moving truck with a car trailer on the back is no easy job. And not all vehicles are fit for this towing method. For that, ask relevant questions to the company to make sure that you and your cars are safe.
Getting Ready for Transport
Once you've decided on how to move your car to another state, it's time to get it ready to ensure that the transport goes smoothly. Here are the things you need to do:
Set a Budget: Whether you're hiring professionals or doing the move yourself, you'll surely need to spend some money. If you're hiring professionals, ask for multiple quotes from different companies for a better estimate. There are also factors affecting the overall price. Consider the weight of your car, distance of the move, type of transport, and what time of the year you're moving.
Make a Schedule: If you're hiring an auto shipping company or a professional driver, you'll need to schedule the transport. Plan this ahead of time, so there's no further delay. Just a tip, pick a date where the demand for transporting vehicles is low to save cash.
Take Out All Your Items: The weight of your car will affect the price of moving. Take out all unnecessary objects in your vehicle to cut costs, including fuel. Empty your gas tank to about one-quarter full because your car won't be running much anyway.
Inflate Your Tires: You don't want to get your car considered as an inoperable vehicle because this will add up to your expenses. Ensure that your vehicles' tires are well inflated for easier loading and unloading. However, remember not to put too much air pressure or it will cause the car to get too bouncy during transit!
Wash Your Car: Shipping a dirty vehicle doesn't only look bad, this can also affect its performance after the delivery. You'll want your car to be in its best state possible when you hand it to the carrier. This way, you can immediately observe any dents or scratches when your car is handed back to you.
Take Photographs Before Transport: Taking pictures of your vehicles before moving is important. This can be used as proof if an unlikely accident ever happens during transit, so the company is liable for the damages incurred.
Set Drop-Off and Pick-Up Points: This ensures that the car shippers know where to deliver your vehicles and where you're expecting them to be. Determine this beforehand to avoid delays and confusion.
Prepare All Documents: Insurance, bill of lading, and car registration are some of the necessary documents you need to complete before your vehicles get transported.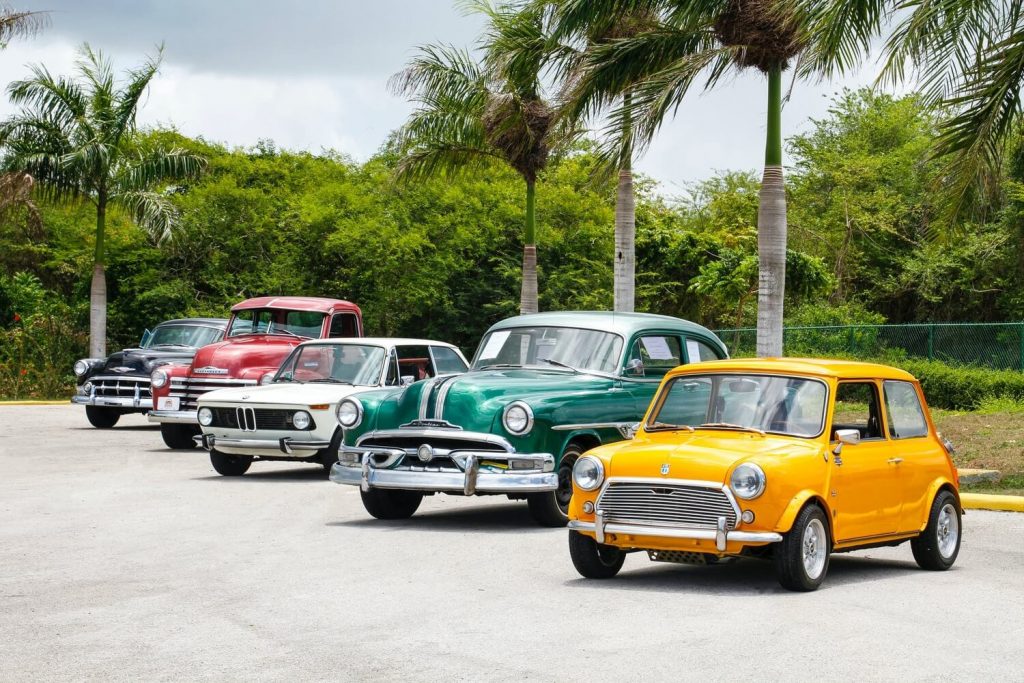 Are you done doing what's on the list? If so, all your vehicles are ready to go.
Conclusion
Moving multiple vehicles isn't so different. Well, it's just an additional one or two cars, after all. And that only means more cash, time, and work needed. Nevertheless, you'll still need to understand how to transport them and the best way of doing so. But if you're reading this part right now, it's likely you already know that.